Swift Window Cleaners in Perth
We are your local professional residential & commercial window cleaners.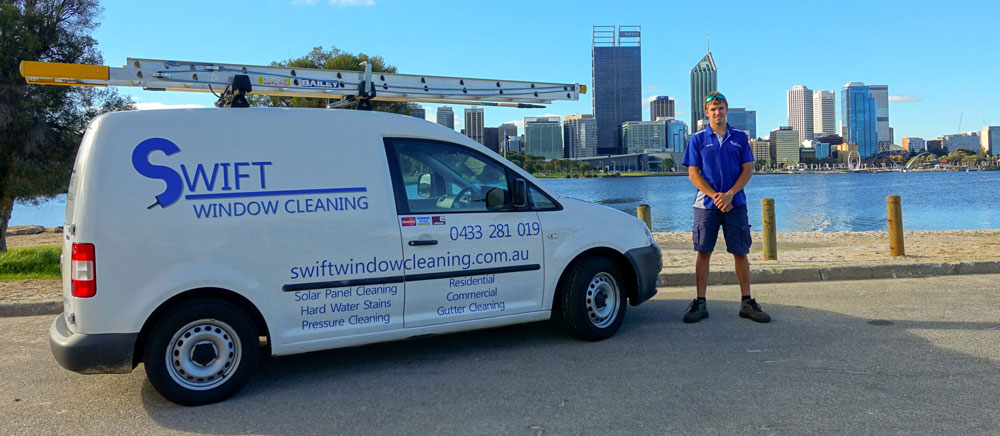 We service the entire Perth Metropolitan area and we are based in the Southern Suburbs.
Learn more About Us. Read more about the quality services we offer below.
Our goal is to leave only sparkling clean windows and happy customers behind.
Why choose us?

High Quality Results - We are a bit OCD
Professional Staff - No Clowns!
Card Payments Accepted
Reliable & On Time
Affordable Pricing
Fully Insured
Services We Can Offer You

Residential Window Cleaning Perth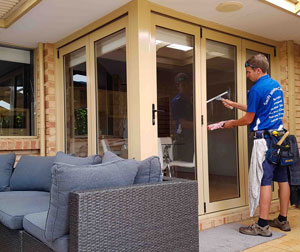 Internal & External Window Cleaning
Multi-Story Homes
Low Rise Apartment Blocks
Luxury Homes
Apartments
View our Services Page for a full description of our Residential Window Cleaning Services

Commercial Window Cleaning Perth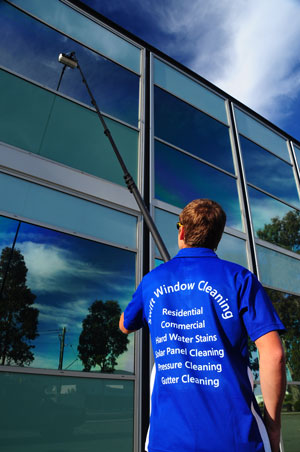 Shop Fronts
Commercial Office Buildings
Extensive Complexes
Low Rise Buildings
Foyer & Common Areas
View our Commercial Page for a full description of our Commercial Window Cleaning Services
Pressure Cleaning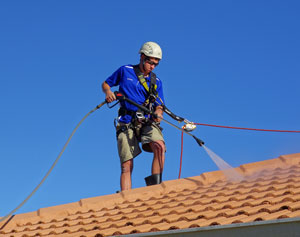 4000psi Industrial Pressure Cleaner
Driveways, Pathways, Paving
Concrete, Limestone, Patios
Walls, Roofs & Other External Surfaces
External Mould Removal
Oil Stain Removal
View our Pressure Cleaning Page for a full description of our Pressure Cleaning Services
Solar Panel Cleaning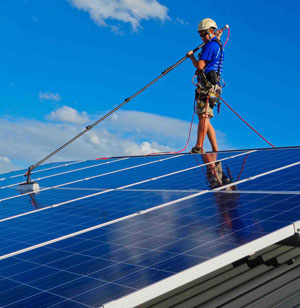 Can Increase Efficiency by up to 25%
Pure Water Technology
Working at Heights Certified
Full Safety Personal Protective Equipment (PPE)
View our Solar Panel Cleaning Page for a full description of our Solar Panel Cleaning Services
Gutter Cleaning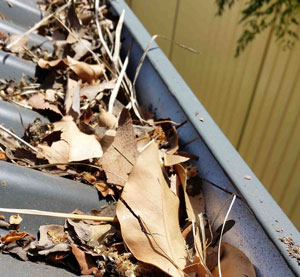 Clogged Downpipes
Working at Heights Certified
Full Safety Personal Protective Equipment (PPE)
Please view our video
View our Gutter Cleaning Page for a full description of our Gutter Cleaning Services
6 Reasons To Use Swift Window Cleaning
We Are Punctual
We arrive on time, if we are running late we will always communicate with you and let you know. We often hear of other windows cleaners around Perth that make appointments and never show! If we have booked you in WE WILL BE THERE, Guaranteed.
We Care
We are a small company that is happy to adapt to our clients needs. We will show respect to your property, leaving our shoes at the door, protecting carpets & floors from water and taking care not to damage anything.
We are Honest
If you have paid for something to be done, it will be done. Some tradies do a great job while the client is around, but the second they turn their back it goes downhill. We do the same job whether your watching us or not!
Attention To Detail
We make sure the job is done right, we are not out to make quick easy money. Rather we pride ourselves on doing a great job and take the necessary time to ensure all our cleaning is done to high standards.
Competitive Pricing
We work off hourly rates and charge in 15 min increments, therefore we only charge you for the time we are there. We do not do fixed prices as every job is different and this usually overcharges the client. All our jobs are put in our books and we are more then happy to send you a copy of the sales receipt.
Fully Insured
We have 10 Million public liability insurance to cover us if any major damage does occur as a result of our work.