Commercial Window Cleaners in Perth
Swift window cleaning can look after your commercial window cleaning needs, whether that be a shopfront or a multi-storey office
First impressions count, don't let your windows be the first thing your customers notice.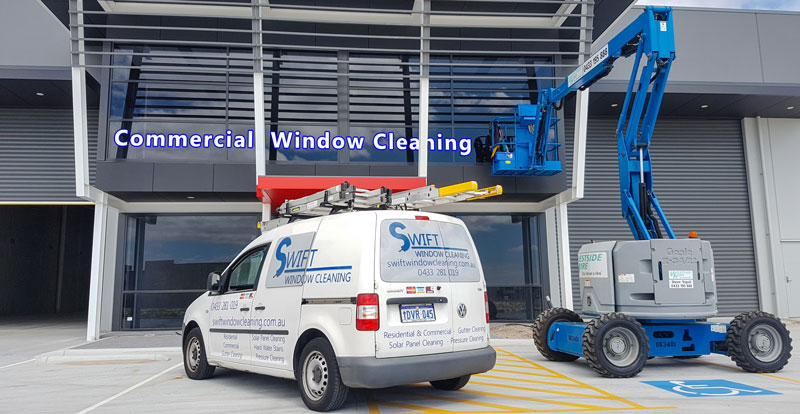 Professional Services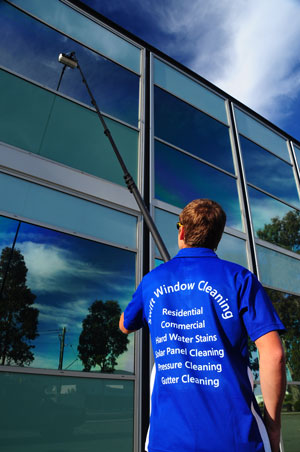 We are a small business that strives to do a high quality job. We do a wide range of commercial window cleaning
Shopfronts, Cafe's, Restaurants, Small Businesses
Small & Large Company Offices
Extensive Complexes
Low Rise Commercial Buildings
Foyer & Common Areas
Strata Work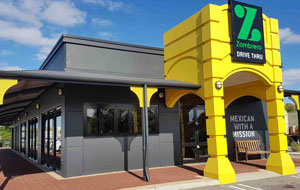 We look after the regular window cleaning of quite afew small boutique shops, cafe's and business offices. If you need your shopfront windows cleaned regularly we can offer you weekly, fortnightly or monthly cleans. We offer very competitive prices for our regular customers.
If you need the windows cleaned at your multi-storey office we have you covered as well. We have the ability to clean offices up to 4 storeys high using our specialised water fed pole system. We also are certified to operate Elevated Work Platforms (EWP) and can arrange the hire of EWP's if required.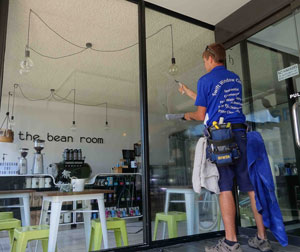 Whether you're a small business owner or Strata company, we are confident that we can offer a window cleaning service that meets your requirements. We work around you. If all you need is a one off clean we are happy to help although should you require a scheduled Monthly, Quarterly or Annual clean this can be arranged. Click Here to view an example of a commercial building we cleaned in Cannington.
We are more then happy to visit your small business/commercial property to provide you with a quotation. We can email you a quotation immediately after inspecting the site so that works can go ahead efficiently.
Pure Water Technology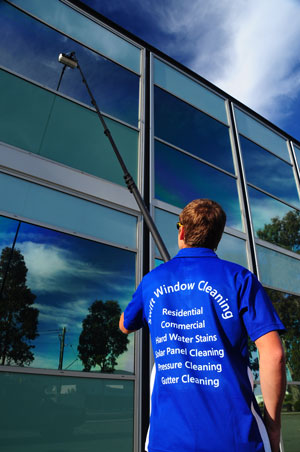 We have a Pure Water Fed Pole System which allows us to clean windows up to 4 storeys or 14 meters high. This is operated from the safety ground, while still doing an excellent job at cleaning windows.
Using this system we have the ability to minimize costs, which are passed onto our clients.
To learn more about this system please view our Pure Water Fed Pole Page
Safe Working Practices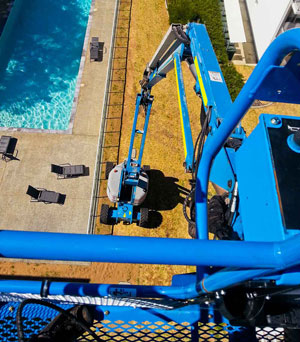 10 Million Public Liability Insurance
Construction Awareness Certified
Elevated Work Platform License
Working at Heights Certified
Rope Access Certified
Safety is important to us. We can send a Job Safety Analysis (JSA) for your records upon request. This outlines how we will remove or minimise safety risks while we are onsite.
Swift Window Cleaning will adhere to your workplace safety practices and will complete any induction courses that you require before work begins.
We are certified in Working at Heights and Rope Access. Harnesses and Temporary static lines will be used on your property should there be a fall risk. Alternatively Elevated work platforms or other methods may be used to access high windows.
Should any council permits be required to complete work, these will be organised prior to the start date.
We have a public liability insurance cover of 10 million dollars. We are more then happy to supply you a copy of our current insurance certificate on request.