About Us
We are a small Perth based Window Cleaning company, with 6 years of trading experience in the Perth metro area. Our clients often remark "I can see out my windows now!".
Our goal is to leave only sparkling clean windows and happy customers behind.
About Us Video
The business owner Michael has 6 years of window cleaning experience. He started out as a contractor for a window cleaning company in Perth that specialise in high rise buildings. After 4 years in the industry Michael decided to start Swift Window Cleaning.
Swift Window Cleaning has been now operating successfully since 2014. In this time we have made the windows of many Perth homes and commercial businesses crystal clear, with many happy customers!
Safety First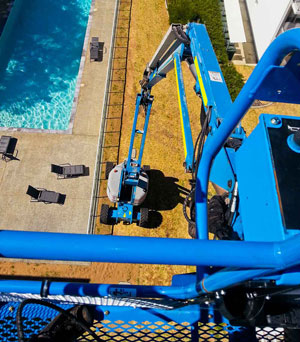 Full Public Liability Insurance
Construction Awareness Certified (White Card)
Elevated Work Platform License
Working at Heights Certified
Rope Access Certified
Confined Space Entry Certified
We always make sure our Public Liability Insurance is up to date. We have a insurance cover of 10 million.
We can send you a copy of our current insurance certificate upon request.
Safety is important to us. We can provide JSA and SWMS for your records upon request. This outlines how we will remove or minimise safety risks while we are onsite.
We will adhere to your workplace safety practices and will complete any induction courses that you require before work begins.
We are certified in Working at Heights and Rope Access. Harnesses and Temporary static lines will be used on your property should there be a fall risk. Alternatively Elevated work platforms or other methods may be used to access high windows.
Should any council permits be required to complete work, these will be organised prior to the start date.
We have a temporary anchor system that can be install on most roof's, whether Tile or Colorbond. It is quick and easy to install and means we are protected in the case of a fall.
Guaranteed Workmanship
Being a small business does not mean you get inferior quality, but rather we pride ourselves on a high standard of cleaning. You deal directly with us we do not use subcontractors or outsource work.
Should you feel however that there are defects in our workmanship please contact us on 0433 281 019.
Should there be any concerns regarding the quality of our workmanship this will be rectified as soon as possible at no extra cost to the client.
Areas We Service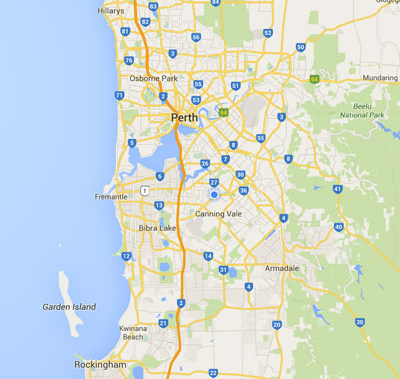 Unlike other window cleaners in Perth we do not restrict the area's we service to southern or northern suburbs
We are based in the Southern suburbs of Perth, specifically in the Canning area. Alot of our residential work is in Piara Waters, Canning Vale and Willetton area, While it is convenient to do work close by, we aren't afraid to travel!
We have done work in Wanneroo all the way down to Mandurah and out to Mundaring.