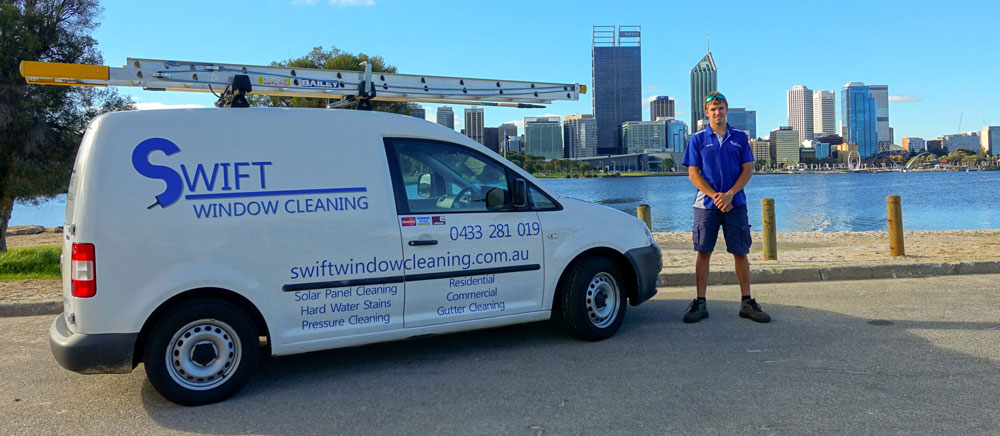 Professional window cleaners in Perth
I am passionate about windows and cleaning, I show up on time and aim to get the job done right the first time.
At Swift Window Cleaning I guarantee you will be 100% satisfied and pleased with the results. Before asking for payment I always enquire to make sure you are totally satisfied with the work carried out.
Other cleaners just don't measure up to the level of service, quality of work & attention to detail that I can offer you. As a small business each job is important to me, and I make it my goal to clean your windows and glass to the highest standard possible.
I have been window cleaning in Perth for many years, and can assure you that you will not be disappointed with the quality of work and level of service you will receive. Learn more about my years of experience on our About Us page.
Our goal is to leave only sparkling clean windows and happy customers behind.
6 Reasons To Try Swift Window Cleaners in Perth
We Are Punctual
We arrive on time, if we are running late we will always communicate with you and let you know. We often hear of other windows cleaners around Perth that make appointments and never show! If we have booked you in WE WILL BE THERE, Guaranteed.
We Care
We are a small business that is happy to adapt to our clients needs and every job is important to us. We will show respect to your property, leaving our shoes at the door, protecting carpets & floors from water and taking care not to damage anything.
We are Honest
If you have paid for something to be done, it will be done. Some tradies do a great job while the client is around, but the second they turn their back it goes downhill. We do the same quality job whether your watching us or not! All our jobs are put in our books and we are more then happy to send you a copy of the sales receipt.
Attention To Detail
We make sure the job is done right, we are not out to make quick easy money. Rather we pride ourselves on doing a great job and take the necessary time to ensure all our cleaning is done to high standards.
Competitive Pricing
We work off hourly rates and charge in 15 min increments, therefore we only charge you for the time we are there. We do not do fixed prices as every job is different and this usually overcharges the client. We also can offer fixed price quotes.
Fully Insured
We have 10 Million public liability insurance to cover us if any major damage does occur as a result of our work. However every care is taken to show respect to you and your property.
Still Not Convinced?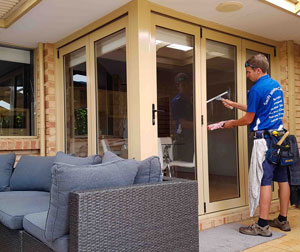 Give us a try! We are pretty OCD about our cleaning and love to do an outstanding job. I'm sure that after using our Window Cleaning services in Perth, you will be calling us again to arrange your next clean!
Feel free to Contact me to discuss your window cleaning needs!