Our Largest House To Date!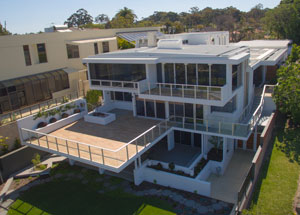 Last week we undertook the window cleaning of this magnificent mansion in Nedlands, being recently completed this was the first maintenance window clean.
With summer fast approaching and the winter rains easing the owners wanted to make the most of their panoramic river views through crystal clear glass!
The clean took a massive 18 man hours to complete, with the client pleased with the results. We are always up for new challenges!